My name is Abel Csabai, and my mission for the last 5 years has been to help people getting into their best shape, build muscle in the most efficient way possible, modify their body-fat settling point, and more importantly, doing it so in a way that allows fitness to be integrated into their lifestyle in a sustainable and ejoyable way.
How it works
First, tell me about your current situation, what you would like to achieve, and why you need my help as a coach.
2
Evaluating your goals and how I can help you
I will need to get a thorough understanding of your starting position and goals. This includes your biggest challenges, potential mental as well as physical barriers that are holding you back, and exactly what you would like to achieve in short and long term.
I intend to guarantee you 100% satisfaction with my service and get you to your goal, so I will only work together with you if I can be sure that I can deliver on this promise.
Once we have decided that you are a good fit for my coaching system, I will get you started shortly.
You will receive a training and diet setup that is 100% customized to you, taking into account your goals, physical characteristics, logistical possibilities, dedication level and schedule.
I will also provide you with my best educational material that is exclusive to my clients, and what I think will be most suited for your needs.
The real value of coaching begins here. While the kickstart will get you started on the right foot quickly, the real value of coaching is in the ongoing, week to week collaboration between us.
We will carefully monitor your progression with training, diet and changes in your body-composition.
I do this monitoring proactively and with intention. 
I want to ensure that everything is in order: adherence to the diet, linear improvements in your training performance, and desired changes in your body-composition. 
If you're willing to be an accountable and hard working partner in our collaboration, success is only a matter of time.
Succeeding on your fitness journey comes down to two ingredients: The right methods, and implementation.
- I will provide you with the blueprint, and accountability: you will be armed with the best strategies and problem solving toolkit to get to your goals.
- At the end of the day, it is YOU who has to put in the work, and execute the plan. I can only arm you with the best tools and my support, but I cannot do the work for you. You have to be willing to put in the work day to day, week to week, and follow my guidance. You also have to be willing to step outside of your comfort zone at times - this is the cost we all pay to get better and reach our potential.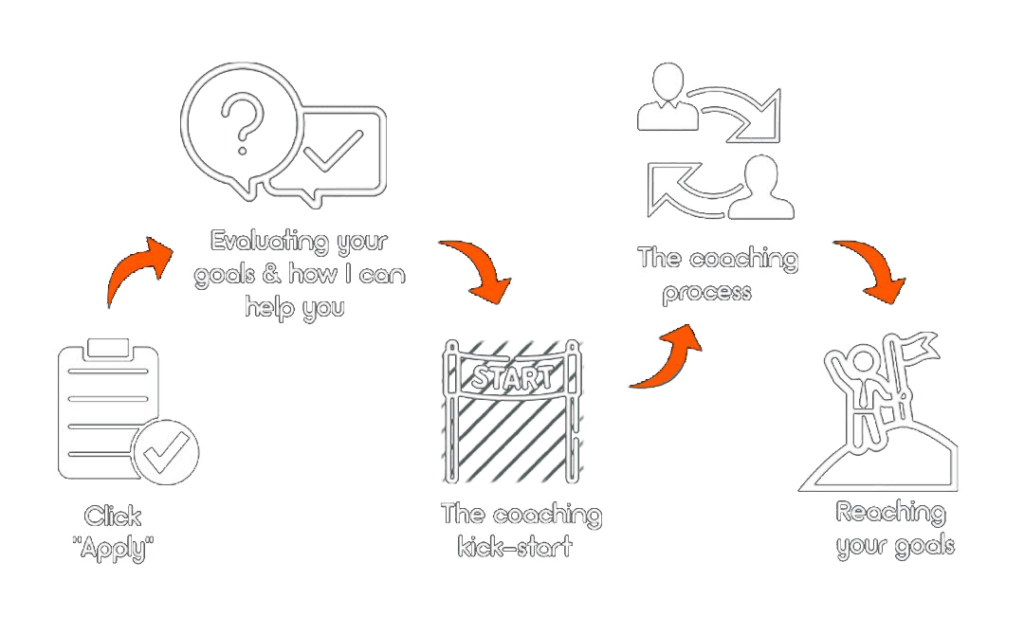 What you need for coaching
You don't need a well equipped gym, though of course it helps. You can train at home as well - with creativity and effort, you can still achieve great results.
In this case I strongly recommend that you get hold of a pull up bar at least. Beyond that, everything is a bonus. 
Internet connection (obviously)
Commitment - the mindset that you will find a way to succeed even if unexpected challenges pop up.
An open mind, and being ready to do things differently.
Willingness to put in the work 
Patience - results won't happen overnight.
The proper expectations - coaching is not a magic wand that will get you results without you applying yourself and stepping outside of your comfort zone when needed.
Half a year ago I had accepted that I had bad genetics (or so I thought) after four years of dedicated diet and training – including long bulks. I just didn't seem to pack on much muscle mass at all when I bulked and I felt sort of worthless for having put all that time, money, sleep and energy for several years into the gym and nutrition. I reached out to Abel mostly to get a more relaxed approach to nutrition and to change my life in that regard, but I had no hope that the physique would become better.

In hindsight it's hard for me today to relate to how I felt half a year ago, because I have made very good gains with Abel since then, and I now understand that my genetics aren't bad at all. It was the training. Funny enough, I have been more relaxed around the training and nutrition than ever during the last four years and still made the best gains in my life..!

I have been into weightlifting and fitness for a long time but have always struggled with getting and staying lean, I would usually lose a few pounds then quickly rebound. I felt I had done the research and knew the technical side of dieting yet I still could not succeed, in my journey to achieve my goals I came across Abel's podcasts and YouTube content, I felt Abel had been through a similar journey to mine and he seemed to really understand the behaviour and psychology of sustainable weight loss.

I contacted Abel to take him up on the offer of a free initial coaching discussion, I felt he was a good fit for me so we agreed to a 12week coaching arrangement. Abel would look after my diet and training during this time. What I really valued was Abel's approach to developing sustainable eating habits rather than just prescribing me a set of macros to follow. For the first time in my journey I was consistently losing weight without the intense cravings, self-doubt and sabotaging behaviors.

Even though I had trained for many years, Abel's approach to training allowed me to make progress and have a pretty decent body recomposition over the coaching period.

Our coaching agreement has ended however I have been able to maintain my weight loss and progress, my whole attitude to eating, dieting and training has changed for the better and I owe that to Abel's coaching.
ABOUT ME
ABEL CSABAI
My name is Abel, and I help ambitious people achieve and maintain their goal physique.
Most people's fitness journey is spent drifting along; going from fat to lean, to then being fat again, to then trying to lean down 'finally'.
In short, your fitness journey, something that is meant to enhance your life, can easily become a viscious cycle that you're stuck in. I should know, because I've been there.
My mission is to not only get you lean, but give you the ultimate tool you can have on your fitness journey: control over your physique.
Having complete control over your physique means not only knowing how to diet, but also how to maintain a lean physique.
It also means that whatever life throws at you – time off from the gym, travel, social meals, etc – you will always have the tools in your arsenal to make a quick turnaround and revert back to your best self.
If this sounds like something you would want for yourself, feel free to read/listen/watch the stuff I put out on my YouTube channel, podcast and on this blog.
And if you're ready to take things to the next level, consider visiting the coaching page as well 😉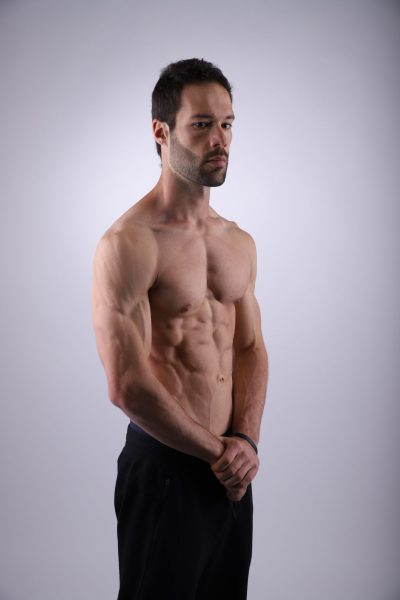 COACHING
---
Individual coaching includes the following:
Individualized programming
You will receive a 100% individualized training and diet setup based on your goals, current condition, equipment availability and schedule.
Accountability
Having someone in your corner to keep you on track with both your training and nutrition is indispensable. We make sure that you're on the right track with regular check-ins and communication.
Progress monitoring
Coaching is not just about receiving a training and diet manual and then running with it with no guidance. We will ensure that your progress is as linear as possible by monitoring your performance and body-composition together, and making proactive changes when needed.
Community
Depending on your preferred coaching setup, you can get access to a community of like-minded individuals with goals and values similar to yours. You can interact with them and me in a group format, and participate in some weekly group calls with me and other members.
One-time Custom training and nutrition plan
---
If you want a customized training and/or nutrition setup, but don't require ongoing coaching and guidance a custom plan might be a good option for you.The following setups are available:
Custom training plan
A training split customized for your goals, training advancement, equipment availability, injury history, and other potential considerations Detailed guidelines for continuous progression going forward
Diet and training setup
Having someone in your corner to keep you on track with both your training and nutrition is indispensable. We make sure that you're on the right track with regular check-ins and communication.
Custom nutrition setup
Customized diet setup including recommended food sources, meal timing considerations, and of course calorie and macronutrient breakdown Detailed guidelines on making the diet more sustainable and easier to adhere to Recommendations on how to potentially transition away from calorie tracking in the long term - if desired.
If you're interested in any of these setups, contact me by clicking on the button below, and I'll get back to you within 24 hours to discuss the details!
CONSULTATION
---
Sometimes
a one-time consultation is all that's needed
to get you on the right track.
---
This would include
a 1 hour conversation about any number of topics you'd like to discuss.
---
My latest podcast episodes